Convert form fills into booked meetings
Form fills followed by instant scheduling with the right team member, ready on your website, equals double the conversion rates.
Try for free, for a limited time only.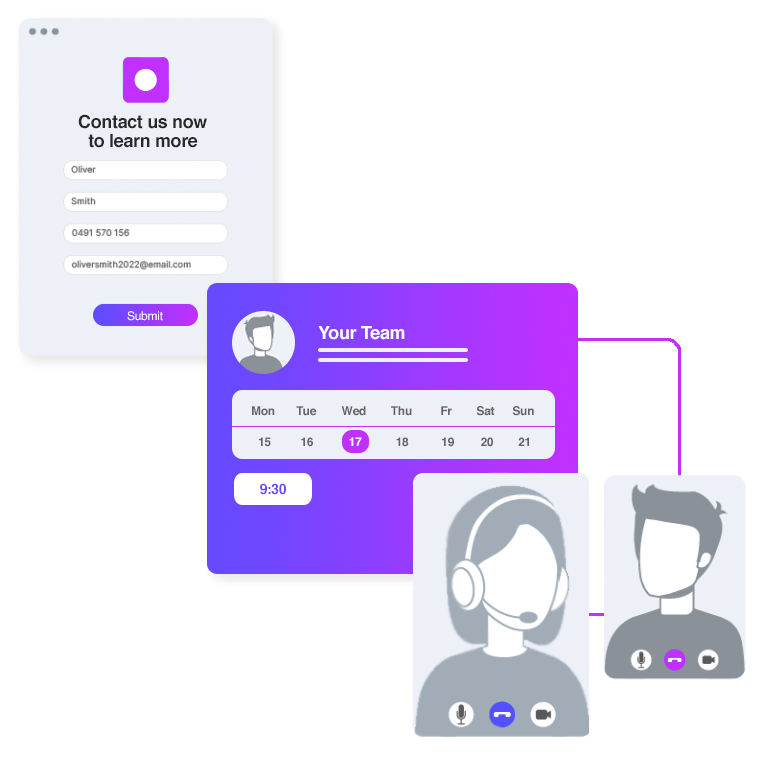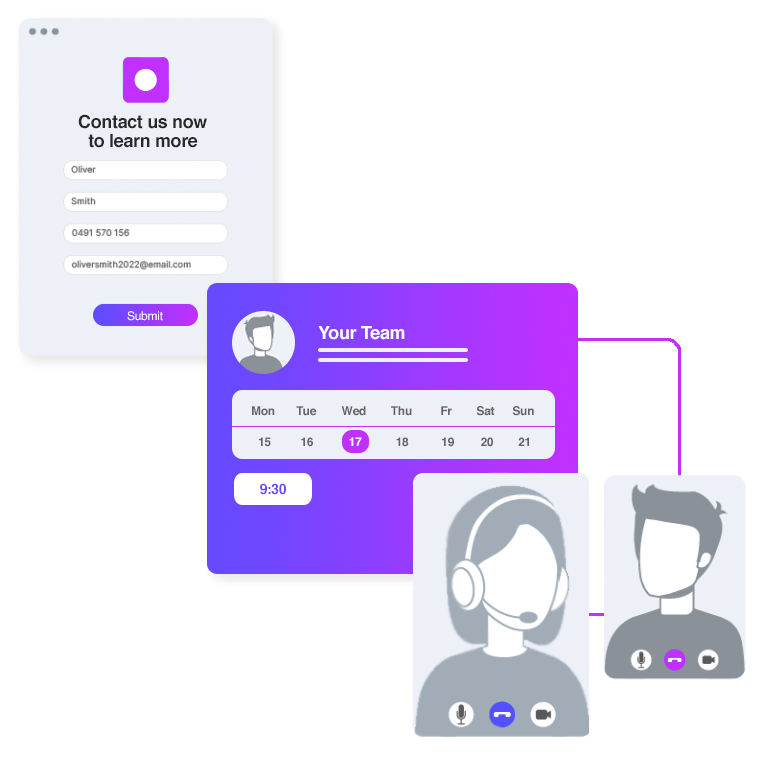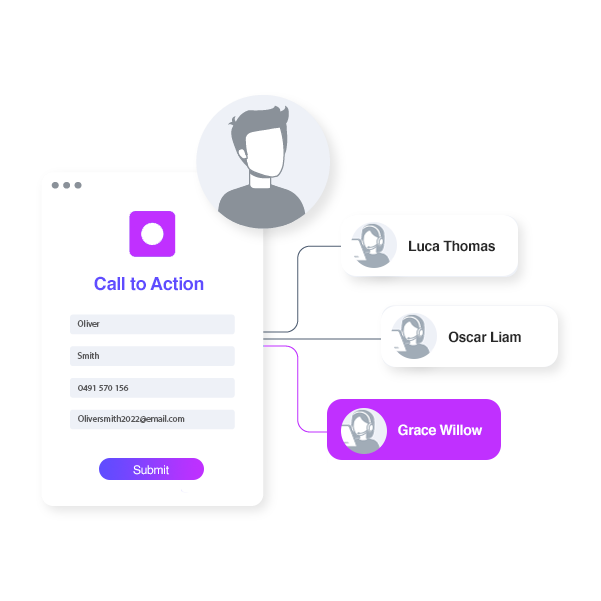 Right after form completion, route leads from your web forms to the right person.
-Assign the right person, successfully moving your leads through your sales stages.
-Provide the best lead experience.
-Distribute leads evenly throughout your team, setting your team up for success.
Instant scheduling with leads made easy, enable them to place time on your calendar, with 1-click. Turn every lead into an opportunity.
-Bypass the massive lead drop-off rate by not taking your leads to separate booking pages.
-No more costly back and forth from the sales rep to lead, asking the lead to 'click the link & select a time.'
-The assigned team members calendar shared with the lead, right after form completion.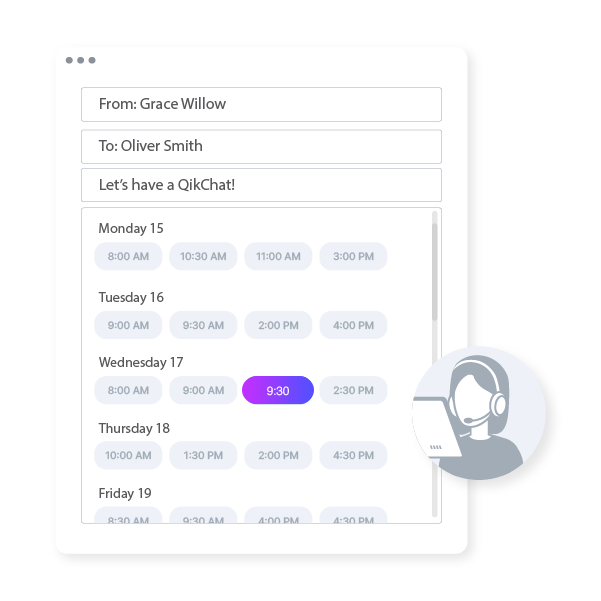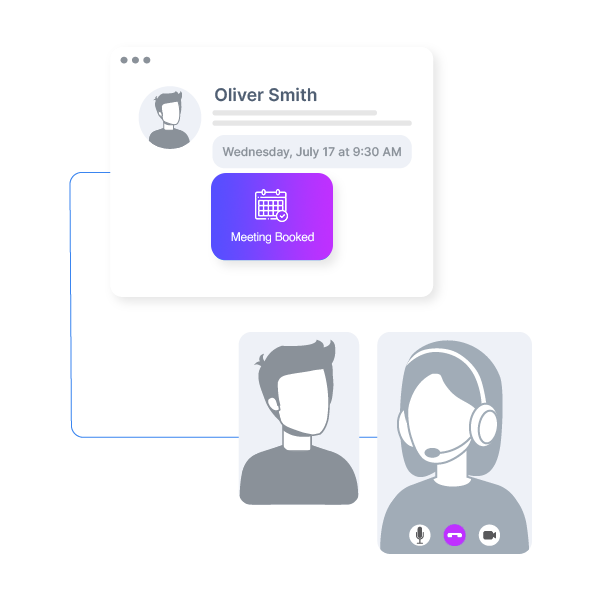 Have a conversation with your leads, all from one place. Use our integrations, available after sign up, with your video conferencing tools.
-Your video conferencing tools ready for your meeting, right after it's scheduled in the calendar.
QikChat integrates with all the leading providers, like Google Calendar, Unbounce, Zapier, Instapage, WPForms and Gravity Forms. With plans to grow our list of integrations quickly, if you would like to see a software provider on this list, let us know and we'll be sure to get back to you with how we can help.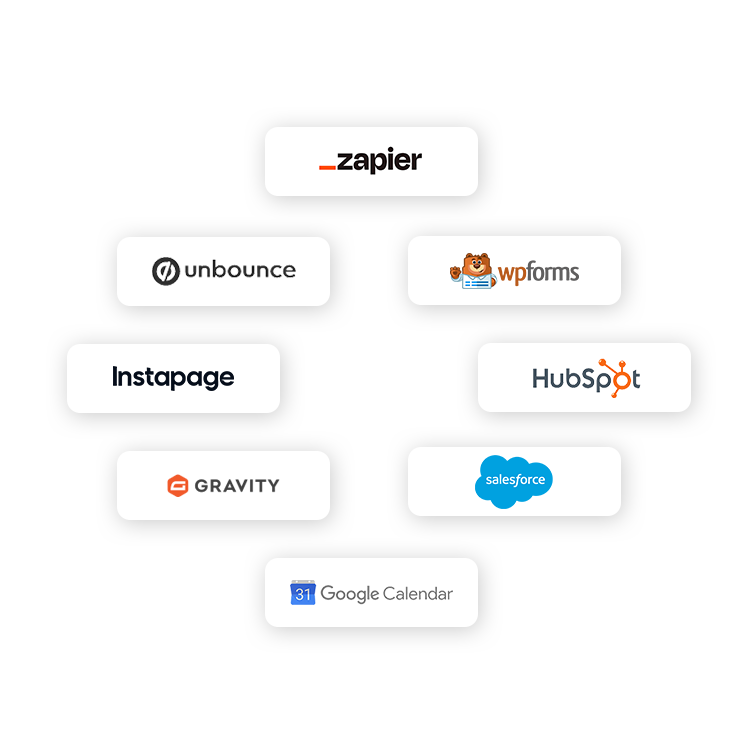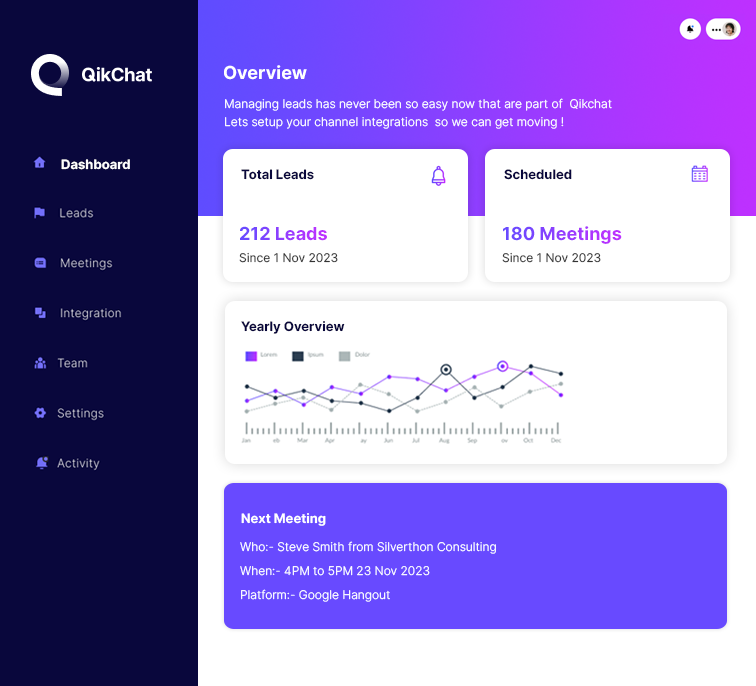 Uncover lead-to-meeting insights that create revenue opportunities to enable teams to close more deals.
We've got all the sales processes you need below