Today I want to talk about how best to attract and keep customers in today's ultra-competitive digital world – using inbound lead generation strategies. I'm going to go through why it works, and how to do it.
So, let's get started.
The world for modern marketers has transformed drastically. Cold calling is dead, direct mail is a distant memory, everyone's sick of too-many emails and keyword stuffing gets you blacklisted on Google.
The internet and the proliferation of smartphones have changed the world. Information was once scarce and hard to find – now there's just too much out there. This change has a major impact on the buying process. Now, buyers research when, and how, they want to.
And old-school marketing strategies just don't cut it anymore.
Sorry!
But don't worry – I'm going to let you in on a few secrets of how marketers address this change in buying behaviour.
It's called inbound lead generation or inbound marketing. It's a clever technique that helps businesses attract potential customers to their products or services through a strategic combo of content marketing, email marketing , search engine optimisation and social media marketing.
So, what is inbound marketing?
Digital inbound marketing is an approach centred on putting valuable and relevant content on your website, matching the search intent of your audience, resulting in high engagement with your content. A lead magnet will be located on these pages (where you give your leads something like a demo or a white paper in return for their contact details). By giving your audience the content they're looking for, you build genuine customer interest and loyalty.
The opposite approach, outbound marketing, is more traditional. Basically, you bombard content at people in the hope that they'll be interested. Sure, you might get lucky now and again.
But inbound marketing is a far more organic and successful way to boost your leads and conversion rates.
Why? Simple. Because you're providing exactly what your key demographics have been searching for.
The bottom line of inbound marketing is to give value to your audience. You need to educate, inform, amuse – give them something they want and need. It's a much more customer-centric approach.
But having the right content isn't enough. You need to get it in front of your customer at precisely the right moment in their buying journey.
For a successful inbound marketing strategy, you need to make a major investment in content. And to create the right content and get it to your audience at the right time, you need to understand the stages the modern buyer follows to research products.
Let's take a look.
The buyer's journey stages
Awareness

The first stage of the buyer's journey begins when the potential customer becomes aware they have a problem that needs a solution. They become aware of this on their own or come across a content piece that makes them realise it. At this stage, the buyer looks for information to help them understand their problem more clearly. This is your chance to address their pain points and build brand awareness.

Your content should be problem-focused – not a sales pitch about the product or service. Create educational content like blogs, case studies and whitepapers. Use keywords strategically and optimise your online presence to make a strong impact at this stage.

You're looking for that 'Aha!' moment for the buyer – so they're more likely to keep you in mind as they continue their journey towards buying.

Consideration

In the consideration stage, buyers have identified their problems and search terms that get them the best results. They use this knowledge to keep researching ways to fix their problem. They're likely to have a list of all possible companies or products/services that offer a good solution.

As an inbound marketing company, right now it's your job to provide content focused on the solution.

You don't yet have to pitch your product/service, but position yourself as an industry expert who helps solve the buyer's problem (a bit like I'm doing now!). Content like free webinars, free strategies, free samples, product specification sheets, catalogues and videos will help you convince buyers that your solution is the one for them.

Decision

Now the buyer narrows down the list of companies that offer the better solutions, and finally chooses which one to go with.

You're pitted directly against the competitors, so it's time to pitch!

Let the buyers know exactly why they should choose you. Offer a live demo or a free trial, and put together product comparison charts.
---
And bingo. Let's hope you top that list.
So that's the buyer's journey. Now, let's look at how to create an inbound lead generation strategy that works to attract customers.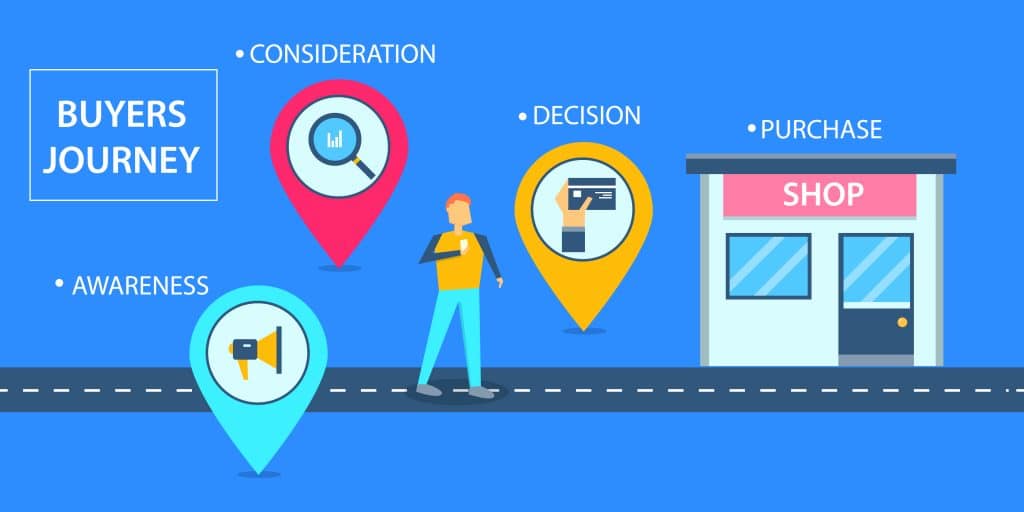 B2B inbound marketing strategy that works in 2021 and beyond
Coming up – the inbound marketing 2021 strategies that help you fill your pipeline with quality leads and customers.
Website personalisation
Your business website is a vital part of your inbound lead generation engine. So you need to optimise it to improve your conversion rates. One of the best ways to do this is to personalise your website.
This means providing personalised experiences for your website visitors. You can use personalisation tools to tweak the website text, images, CTAs and much more. The tailored experiences are an excellent way of grabbing attention and building trust with your leads.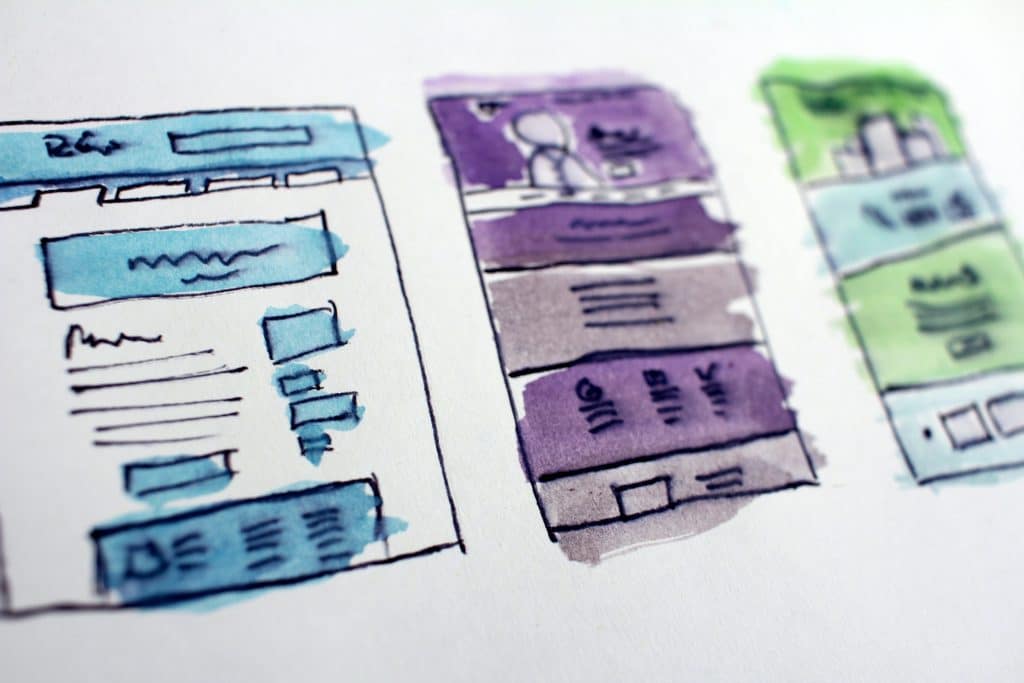 Create great content and distribute effectively
Content marketing is crucial to generating leads. Writing blogs, articles, and white papers gives you the perfect platform to create valuable content that first attracts customers – and then keeps them engaged and builds trust.
It's also a great way of putting yourself in front of the customer when they're searching for relevant terms in your content. You can use search engine optimisation (SEO) techniques to grab those high rankings on Google's Search Engine Results Pages (SERPs).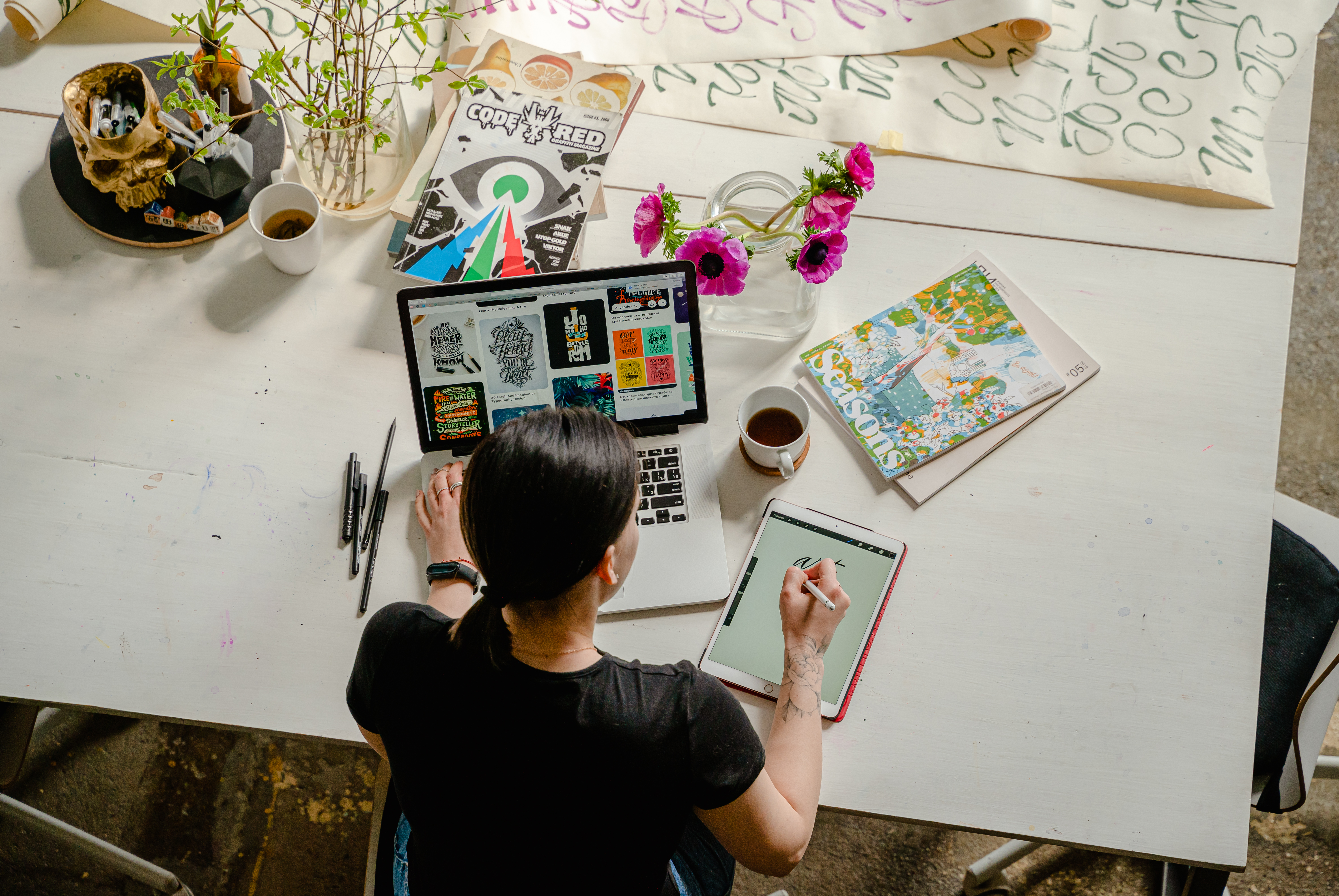 Automate the scheduling of meetings
Obviously, once you've got a qualified lead, you can't keep them waiting. So, the minute you get them, you want to nurture them, and nab that all-important conversion.
This isn't the easiest thing to do, for example if you're travelling, or if leads come in out of working hours – which happens more and more in our ultra-connected world.
Using advanced scheduling software like QikChat gives your business the fastest way to speak to your leads. This B2B software platform allows teams of all sizes to assign, schedule and speak to their potential customers instantly from their main digital channels – giving a massive boost to conversion rates and productivity.
As the lead comes in through the digital channel of choice, the assigned team member's calendar is immediately shared with the lead, allowing them to book a meeting with just one click.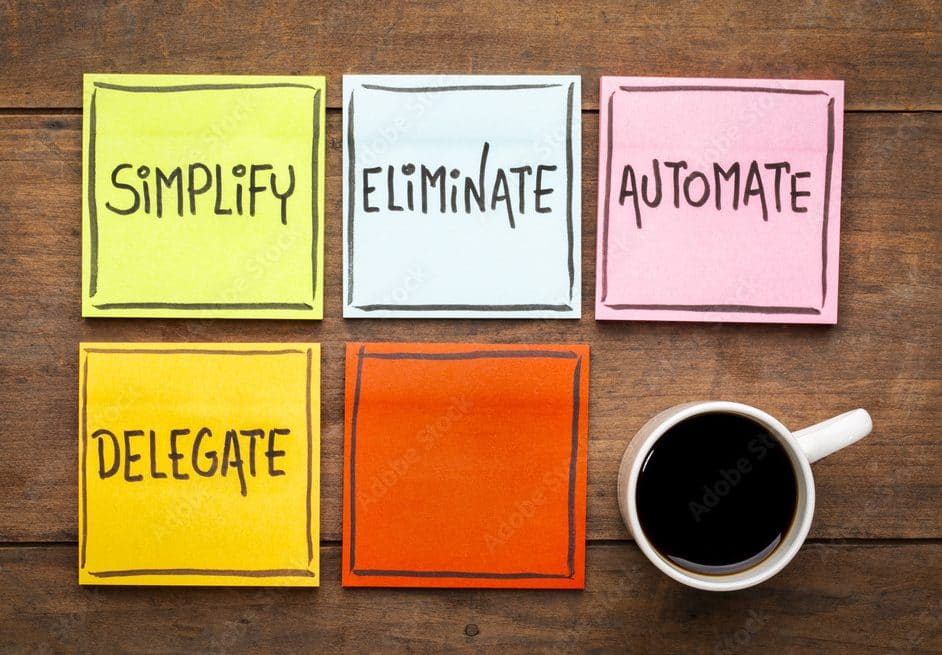 Offer product demos
Nothing builds more trust than trying out a product. So offering product demos is a great way to drive leads down your funnel. Ask the potential customers to subscribe to your email list to try out your product.
Sooo… I should practice what I preach. We'd love for you to sign up for our Beta QikChat demo. And then if you like what you see, try it out for free. Just enter your first name and email on our homepage and we'll be in regular contact, letting you know when your demo is ready and keep you up in the know with our community updates.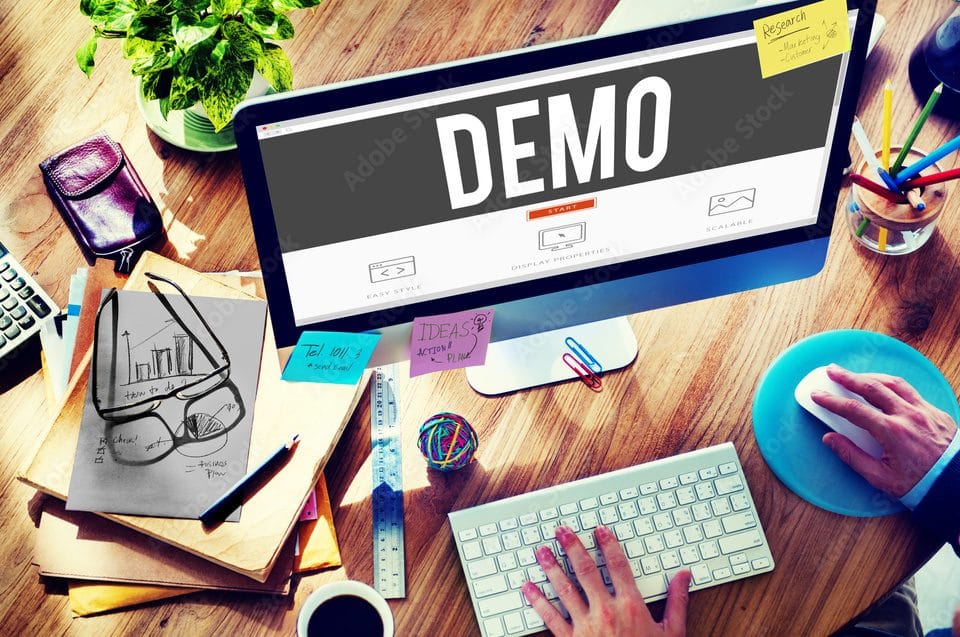 Inbound marketing lead generation key to business growth.

Inbound lead generation is a brilliant way to drive leads to your business. So it's pretty much critical for growing your business. It's absolutely worth investing time, effort and resources into designing an inbound marketing strategy that works.
It may not be easy, cheap or quick, but it works. And using the tips and automation tools I mentioned earlier makes it a whole lot smoother – and more effective.