If you're looking for When2meet alternatives, we've got you covered. We looked at 5 apps to help you determine which one will enable you to book more meetings (and receive more value).
No need to keep wondering about how does when2meet work? We're running through other options that are going to be doing that old, schedule meetings thing, for you (from your own personal calendar to).
If you want to find the best time for a group meeting quickly and easily, there are plenty of great options available. When2meet is one popular option, but it's not the only one. If you're looking for an alternative that includes more features and is easier to use, QikChat is definitely worth considering.
What Is When2Meet?
When2Meet is a free and efficient online tool that makes scheduling events with many participants simple. If you're on a tight budget but need to coordinate multiple people for an upcoming meeting, When2Meet can provide the basics of what you're looking for! But anything more and you'll need to move to another tool.
Breaking it down further, When2Meet is an online calendar that makes it simple to plan events with a large group of people. Everyone has the opportunity to select their available times and dates, while also viewing others' availability in order to come up with the perfect time for everybody. This tool helps save much needed energy so planning doesn't become a hassle!
When2Meet suits:
Students
Freelancers
Very small companies
Whilst there is plenty of good from this web app, it's features are very simple and you may find yourself requiring more from the app, hence looking through When2meet alternatives.
As When2Meet has been made to cater to people looking for the basic functionality, When2Meet is unfortunately missing an array of features that complete the communication of booking meetings for the person selecting the time to meet and the person receiving the confirmation of the time selected.
Here are the top 5 When2meet alternatives to consider:
Top 5 When2meet alternatives in 2023
1. QikChat
This is one of those when2meet alternatives that you won't look back from and you'll be glad that you tried, given the immediate value it's providing. If you need a tool that will automate the process of assigning the right team members to your leads, then sending the lead that team members scheduling link, to schedule a meeting, then QikChat may very well be your best pick.
Check out the process we're referring to in the below image: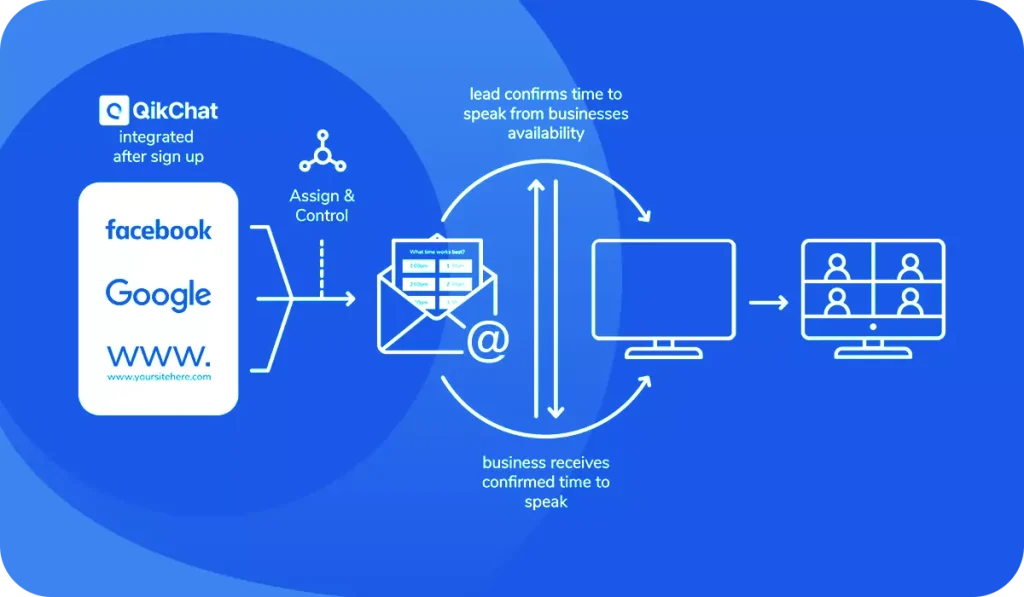 Simple, right?
Otherwise the alternative is to manually send the same scheduling link 4-6 times before, that could be over days to weeks to the lead, finally selecting a time to meet. Which ends up costing the business potential sales, from pushing the start of the sales engagement process to far back.
If your business captures leads from its marketing campaigns, our free online scheduler is the best option. It helps you to capitalize on where these visitors are signing up from, a lead magnet and enables your team to turn them into potential customers by sending your ideal team members availability.
To make things more efficient and get the most value from your leads, we're removing unnecessary friction points and making it so that opportunities for meeting times are as fast as possible. We're also working on additional features that will allow team members to have group meetings with inbound leads something that has yet to be done effectively.
Whilst there may be other options mentioned in this article, to schedule group online meetings, we're just not sure they are meeting the changing needs of people today.
Other exciting features are:
Advanced round-robin lead distribution
Team member to lead scheduling, right after lead capture, as QikChat sits behind your lead form, no more separate landing pages!

1-click scheduling & rescheduling

Out-of-the-box integration with Unbounce (leadpages coming soon)
And of course we have most of the standard features like email confirmation and reminders, those fun things!
Price:
To be shown soon, watch this space!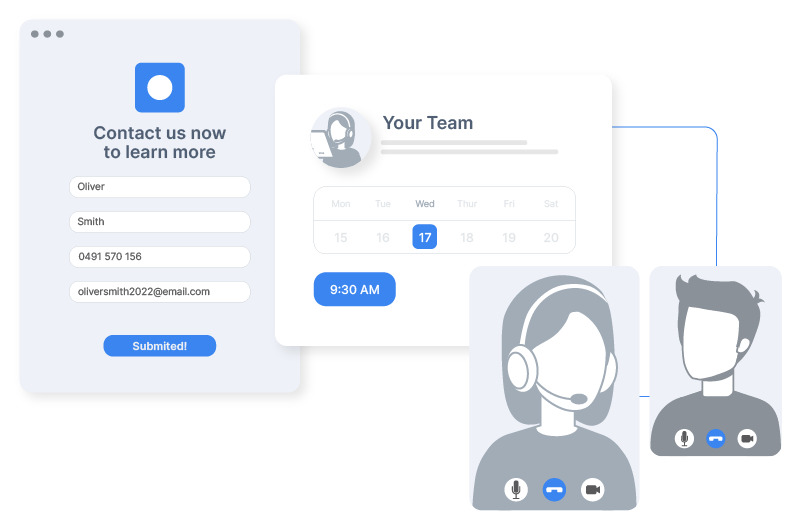 2. Book Like A Boss (BLAB)
Book Like A Boss is an amazing, all-inclusive appointment scheduling platform that gives you total control of your branding. If you set appointments regularly or sell services/products, this program is ideal for you because it offers so many integrations and calendar options! Unlimited calendars? Check. Mailchimp support? You got it. And with Zapier, Stripe, Zoom, and Square on board—what more could you need from an awesome scheduler like BLAB? BLAB also has other great features like custom booking domains, the ability to feature testimonials, and 24/6 customer support.
This is an example of one of those when2meet alternatives that really stands out, is the ability to customise your booking pages, almost to the point of making them feel they are part of your main website and not a separate third party provider.
Right from the BLAB Mocha plan, which is $10 per month, they give you the ability to white label pages, have your custom domain and even have a custom footer.
Really keeping the tone of your brand all the way through to a lead selecting a time to chat, one of those when2meet alternatives that solve that part of the branding problem, end to end.
Included in this, you can create a personalised About Me section, sidebar, profile photo, testimonials, FAQs, and photo gallery.
When making sure you select the most suitable product from your when2meet alternatives list that you come across, make sure you have the ability to access customer service at no extra cost.
Calendly offers full customer support and personalised training exclusively when you are on their Enterprise plan. With Pro, you can take advantage of our 3-hour email and live chat support if you have more than 10 users on your account.
For all other users, the platform is equipped with email assistance and a comprehensive self-serve help center that includes educational video tutorials.
No matter which plan you choose, BLAB provides 24/6 chat and bot support, a Knowledge Base, email help options, as well as video tutorials to give you the best possible customer service.
If you do not speak English fluently, do not worry, BLAB is also available in French, Dutch, German and Spanish. And for those of us who have trouble sleeping at night due to privacy concerns, GDPR compliance will keep your data safe with BLAB. Lastly, if you still need convincing, BLAB has gained global popularity with over 40,000 users in a growing number of countries.
Some of the other cool features of Book Like A Boss include:
Appointment reminders

Attendance management

Online booking and registration

Email confirmation and reminders

Coupon management

Online payments

SMS messaging
Price:
Free 14-day trial, no credit card needed

Solo pricing from $9 p/m

Company plans start at $35 p/m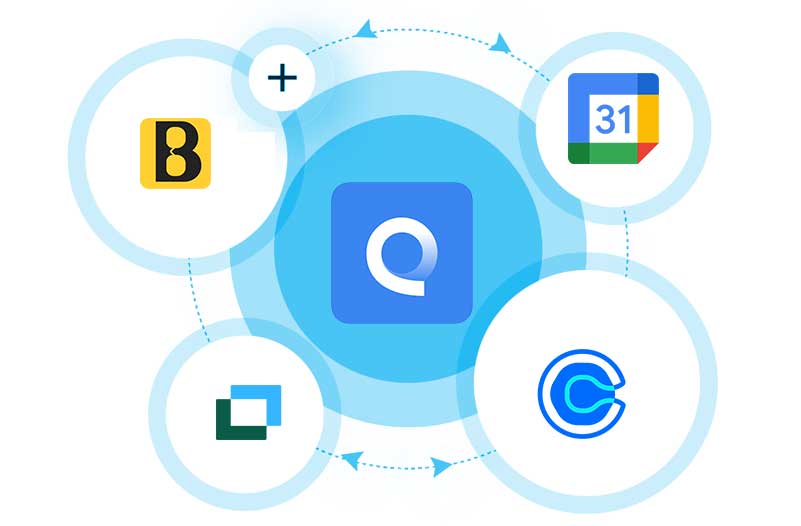 3. Calendly
Calendly is a great platform for anyone who needs to schedule one-on-one or group meetings as it offers various tools and functionalities to streamline workflows. This is in the list of When2meet Alternatives you'll likely come across, you have complete control over scheduling aspects, from creating your own calendar rules and links to allowing clients to set up appointments themselves. This also includes buffer time, centralized billing, and zone detection, amongst other key features.
If you have a packed schedule, Calendly is perfect for you because it allows users to set their own rules and restrictions. This creates specific blocks of time that guarantees in a busy individual makes the most out of their day.
Other key features of Calendly include:
Easy integration to your current calendars

Set the right meeting type

Control your availability

Numberous third-party integrations
Price:
Free basic plan

Premium – starts at $10 p/m

Pro plan – $15 p/m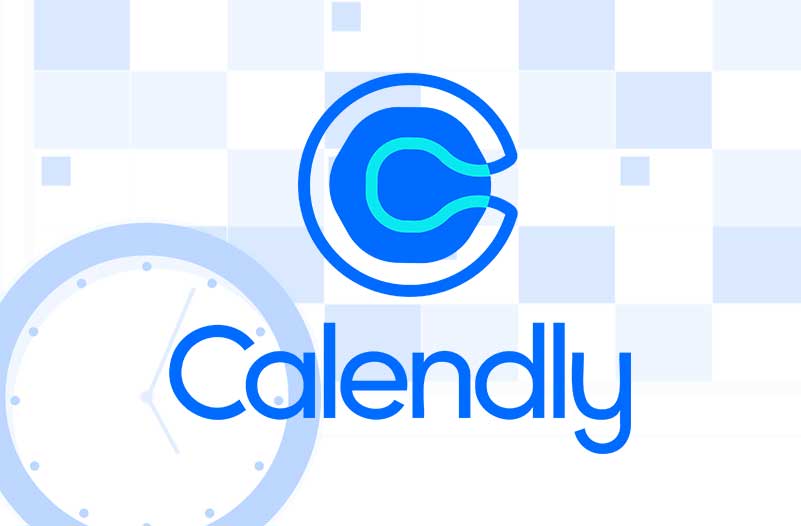 4. Doodle
In the bucket of When2meet alternatives, Doodle is definitely worth checking out. It's just as simple to use and allows you to schedule both personal and business events without any hassle. What makes it unique is its polling system which ensures that everyone's voices are heard when trying to come to a decision. This platform is also interactive, allowing users to input key details like topics of discussion and location prior to the event taking place.
By doing this, you can select the time slots that work better for you and avoid having to coordinate with colleagues about their availability. This will save you a lot of time trying to schedule events. Doodle also offers surveys, bookable calendars, and Google Calendar integration for your convenience.
Other features include:
Easy-to-use scheduling

Customized Slack integration

Collaborative scheduling

Create multiple calendars

Basic integrations

Cloudflare security
Price:
14-day free trial

Pro plan – $6.95 p/m

Team plan – $8.95 p/m

Enterprise plan – quoted based on your requirements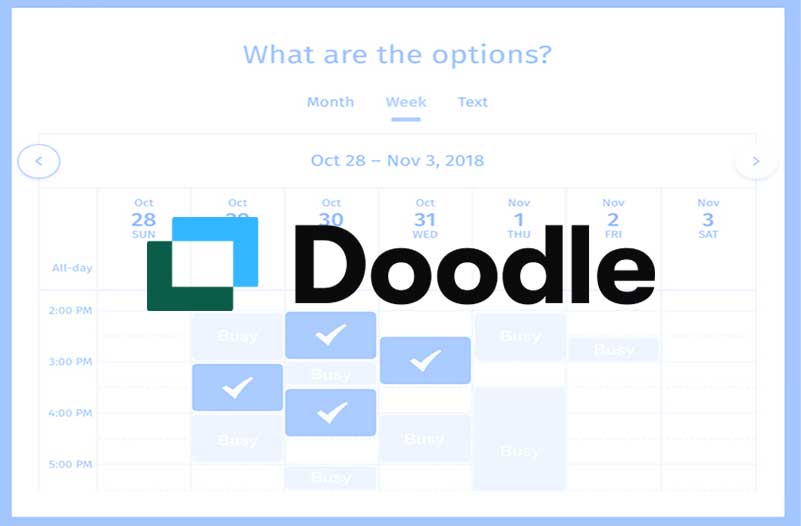 5. Google Calendar
You've probably heard of this one, its a when2meet alternative that you've probably used at some point or had an account with, none other than Google Calendar.
If you have a Google account, then using the appointment slots functionality in Google Calendar might be right for you. This platform is ideal for businesses and individuals who are already invested in Google's ecosystem and need a quick solution.
Google Calendar has a sleek interface, accessible organizational features, and Google workspace integration that helps users stay on top of events. Invitations and reminders can be sent via the calendar, which also tracks all RSVPs.
What's great about Google Calendar is its user-friendly interface. You don't need any training to get started – simply create appointment slots and invite others to view your calendar. They can then select a time that works for them, and the system will show you other people's calendars side by side so you can see how many attendees are available at that time.
Google recently improved its scheduling tools, now offering a shareable booking page through Google Workspace. With this new tool, anyone can easily set up a meeting with you by using your email address- eliminating the need for any third-party applications.
Other features include:
Web-based access from anywhere (via browser or app)

Seamless integration with other Workspace apps, like Gmail and Google Meet

Offline Calendar functionality

Color customization

Easily import events from CSV or iCal format

Easily sync with Apple iCal, Outlook, or similar programs.

Auto-add events from Gmail

Variety of add-ons
Price:
Free basic plan

New Google Workspace Business Starter – $4.80 p/m, inclusive of advanced appointment tools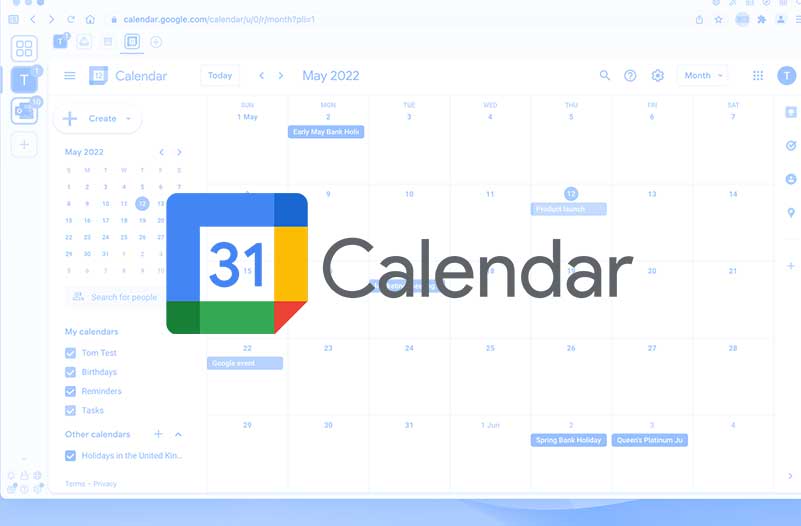 Conclusion
If you're looking for the best When2Meet alternatives, look no further than QikChat and then other options in this list. Various platforms are available, but none offer features that are aligning towards the requirements that are evolving based on the way people are connecting online to, as they say, have a chat!